The real world is the world with

---
Please note all the software updates are announced on my blog. Please always check the blog for latest news and user contributed discussion!
---
Who's Carlos:
Note: All information stored in this file are strictly confidental and may not be sold, copied, reproduced nor duplicated for any reason as they are stamped Top Secrect (not to mention they are usually outdated). Reading this page more than once per month may cause all your software to become Windows requireable and was found to cause cancer to laboratory mice. You have been warned. Good luck.

E-mail address: In case you desire to feed my mailbox with your useless crap <duck> here's the key - you know the domain already and you know my nickname too... Oh, yes - it's that simple. Unless you're yet another braindead spambot... And no. Solving this puzzle does not autmaticly qualify you to free MENSA membership...

And by the way - I used to use carlos@amiga.com.pl address for years - this is no longer the case - but if you want to reach me and you are on this page just because you've been searching for me by old email address - here I am. Here.

Be careful! Someone may be watching you!

---
Dive beach


Do you dive? Good for ya (otherwise blame yourself). Neverless, go and browse our underwater photo gallery!
---
Links to some of my projects that have been released to general public are here:
Android
Some software for Android I've developer or participated can be spotted here, on Android Market.
---
PalmOS
Some software for PalmOS I've developed or participated: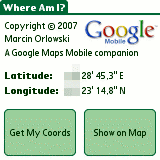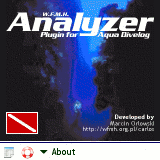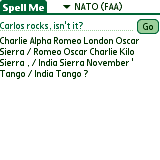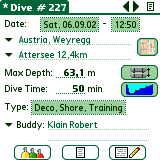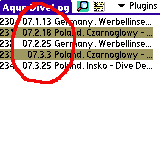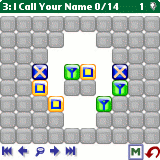 Some of the above listed apps. Most of screenshots are clickable...
---
Linux
And here are my Linux programs (Kubuntu is my current choice for a desktop, while its roots, Debian is still on my hord of servers for years.
mod_SQLInclude - an SQL based Include replacement for Apache 1.x web server (local files). Now also available as Debian package.
PDM - it's a small PHP script (so it's rather platform independant) which reads given directory (name it SRC_DIR) + subdirs and then creates set of directories filled with the content of SRC_DIR, tossed to fit given capacity. I personally use it to create CD sets of my backups. It recently supports .iso image creation, direct CD/DVD burning via cdrecord, .iso image creation on-the-fly, automatic file index creation and more. Project is now hosted on SourceForge. Local files here. Keywords: "PHP CD backup multi CD"
I've also made some improvements to the Webalizer - the well-known log analyser. See the CHANGES I've made or fetch the patch against version 2.01.10 or the whole 2.01.11 tree from here. Let me know how you find it. Patch has been sent to Bradford L. Barrett, Webalizer author, so some day it may be merged with main trunk. [added on 2004.01.05]
---
Amiga
Some software for Amiga I've developed during my more or less spare time for this looong-time desktop machine of mine. I apologize, but most of my Amiga development has been ceased (due to lack of time and interest o'mine) you may pick them up continue - most of them are open source projects.
Software - Amiga ECS demo, 1st prize at demo competition on Intel Outside 1992 party (tadaam ;-). You can find DMS archive, demo soundtrack (ProTracker module or mp3). No source code of my demo parts available. I got no clue if I even have it somewhere yet, I'm afraid (unless miracled'd happen).
---
KDE 3.2+ splash screens - [Added: 2004.02.23]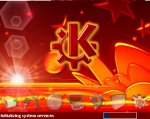 Since KDE 3.2 every user can easily customise KDE's splash screen thanks to KSplash. Unfortunaltey, very few of currently available (i.e. on KDE-Look.org splash screens are delivered in KDE 3.2 compatible theme format, thus forcing users to play with shell and files. I wrote a small tool to solve that. Since batch conversion is now quite easy, I have converted some of them I found nice and also composed some by my own:
---
Konfabulator/Yahoo Widgets Some Yahoo widgets I've made so far:
MRTG - A Widget for showing periodically updated MRTG graphs on your desktop. [added on 2007.10.01]
---
Sawfish themes
So far I haven't made much of Sawfish themes, but stay tuned ;-)

To install, just unpack the archive in your "/usr/share/sawfish/1.0.1/themes" (the path may vary, depending on distro. This is Debian one).
---
Wallpapers, icons and stuff
Nice looking stuff (at least I like them) to beautify your system.
---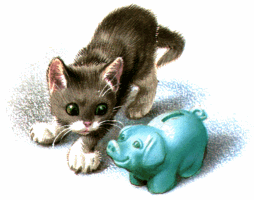 Carlos with grandma...
---

---
Founded on 1995 by Marcin Orlowski
(Hey, I keep the "design" unchanged for 21 years so far! ;)
Content last modified on Tuesday, 09 August 2011 at 16:05 (PM) GMT
Unless stated otherwise, all dates are formatted as YYYY.MM.DD. Hours are GMT and clock is 24h.